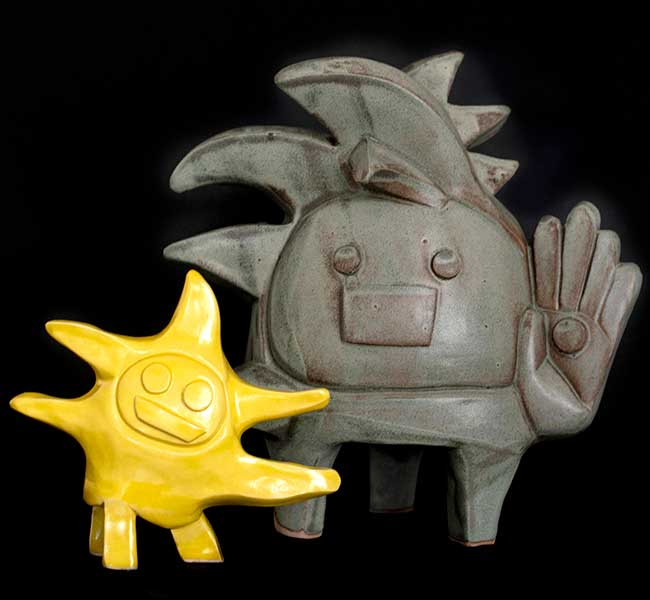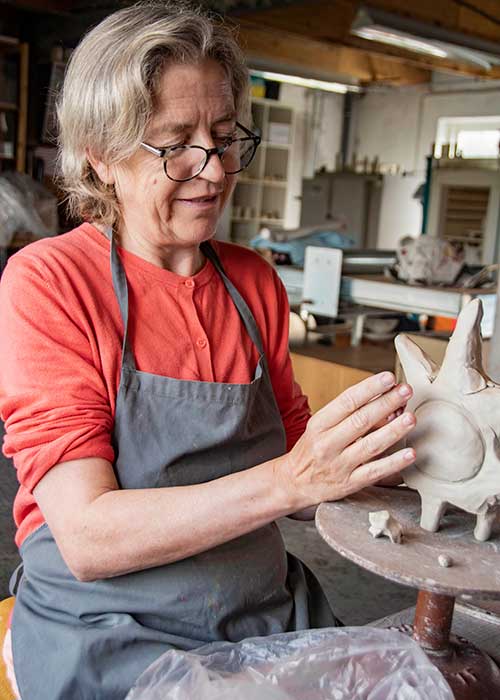 Introduction
Welcome to ceramist
Marianne Steenholdt Bork
Marianne is particularly well known for her sumptuously exotic lion creatures, decorated in warm colours and with gold that shines in the dark.
Elegance, expressiveness and touch of the primitive – these are all attributes that can be found in the elaborately decorated ceramics. She is inspired by nature and the stories and the pictures she encounters on her journeys.
Marianne graduated as a ceramist in 1988 from the Design School Kolding where she regularly returned as a visiting lecturer. Since 1990 she has had her own studio called Filihankat, where she creates her fantastical, highly decorated ceramic figures. Her work has been widely exhibited both nationally and internationally. Marianne has received the prestigious Fletcher Challenge Award of New Zealand as well as the acclaimed Danish Kunsthaandvaerker Prisen of 1879.